Our signature Prawn Mee Paste. Made convenient and easy for everyone to enjoy! Savour the authentic taste of prawn mee at your own leisure.
Unlike other prawn paste makers that promise authentic recipes, we've catalogued notes from all our foodie adventures and agreed that heritage comes first.

While most commercial makers use dried shrimp - cos' it's a less temperamental ingredient - we insist on real prawn heads and shells - just like your favourite mom and pop hawker stalls.

Our technique to bring out the natural sweet and briny flavours in real prawns took months to perfect. Then we took just as long experimenting with the right amount of chillis and spices. Only with the approval of our toughest critics i.e. our family and friends, did JiaTaste finally see the light of day.

Made to be savoured anytime you like, JiaTaste guarantees a prawn mee experience unlike any other. We've staked our name on it, so you better bet it'll knock your socks off!

PRODUCT INFORMATION
Product: Prawn Mee Paste

Weight: 150g
Ingredients: Cooked Prawn Puree, Water, Rock Sugar, Salt, Oil, Onion, Prawn oil, chicken stock, chili powder, Disodium Ribonucleotides, Garlic, Xanthan Gum, Shrimp Paste.
Allergens: Contains prawn and traces of seafood.
Storage method: Keep in cool and dry place.
Country of Origin: Malaysia
PREPARATION
Empty the packet of prawn mee paste into a pot or saucepan
Add water 750ml~800ml into the pot and stir well.
Heat up the pot until it reaches a boil.
Soup is ready to serve with noodles and condiments.
To enjoy the full flavour of the soup, we recommend to blanch the noodles and condiments in plain hot water and strain it, before adding in the prawn mee soup.
分享
查看完整详细信息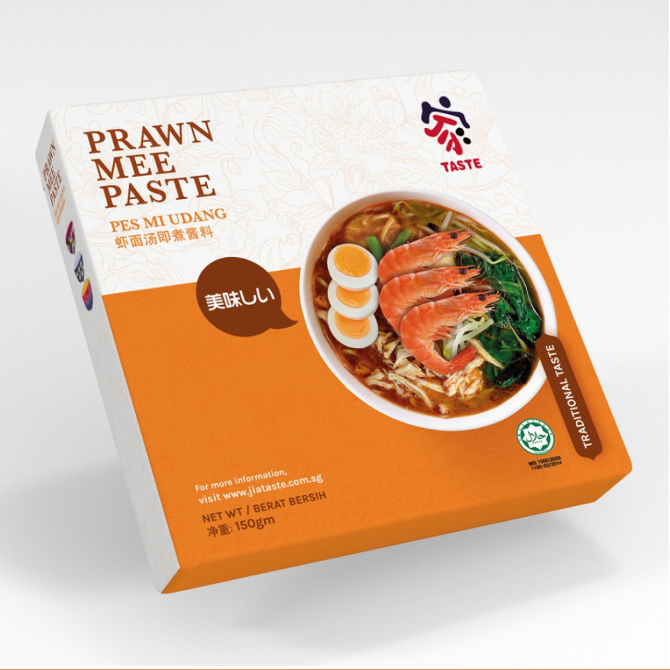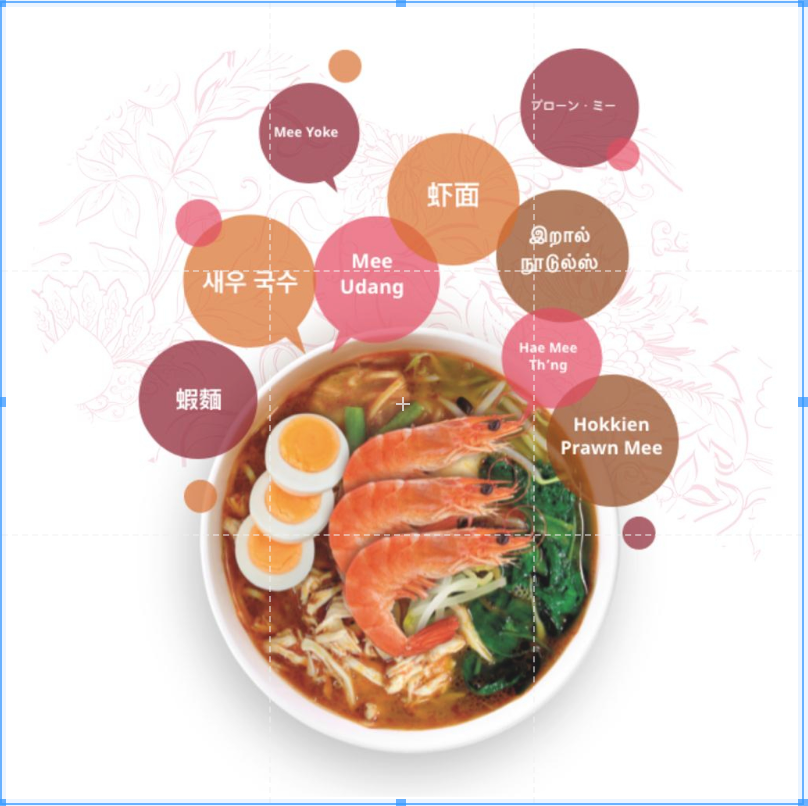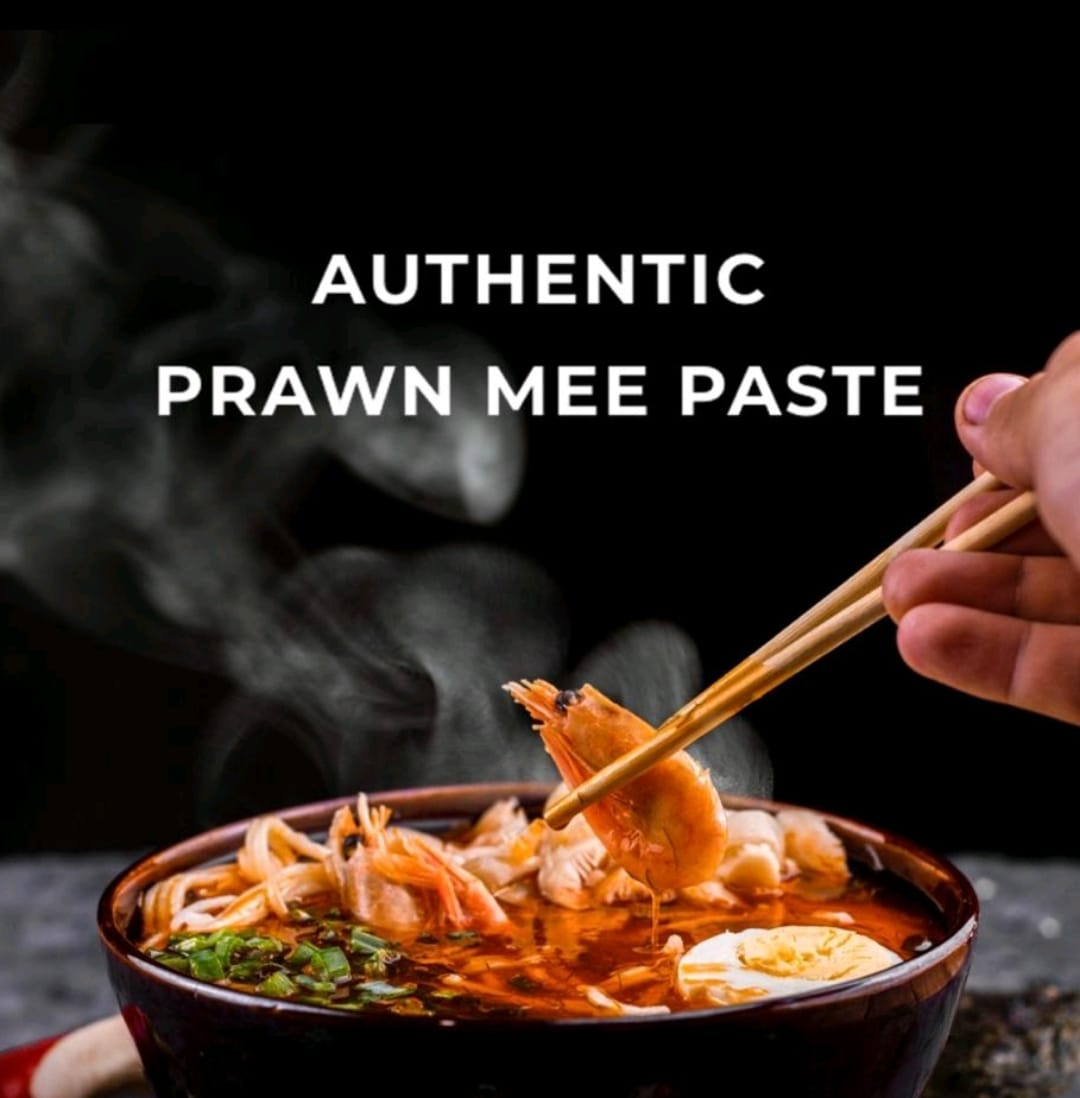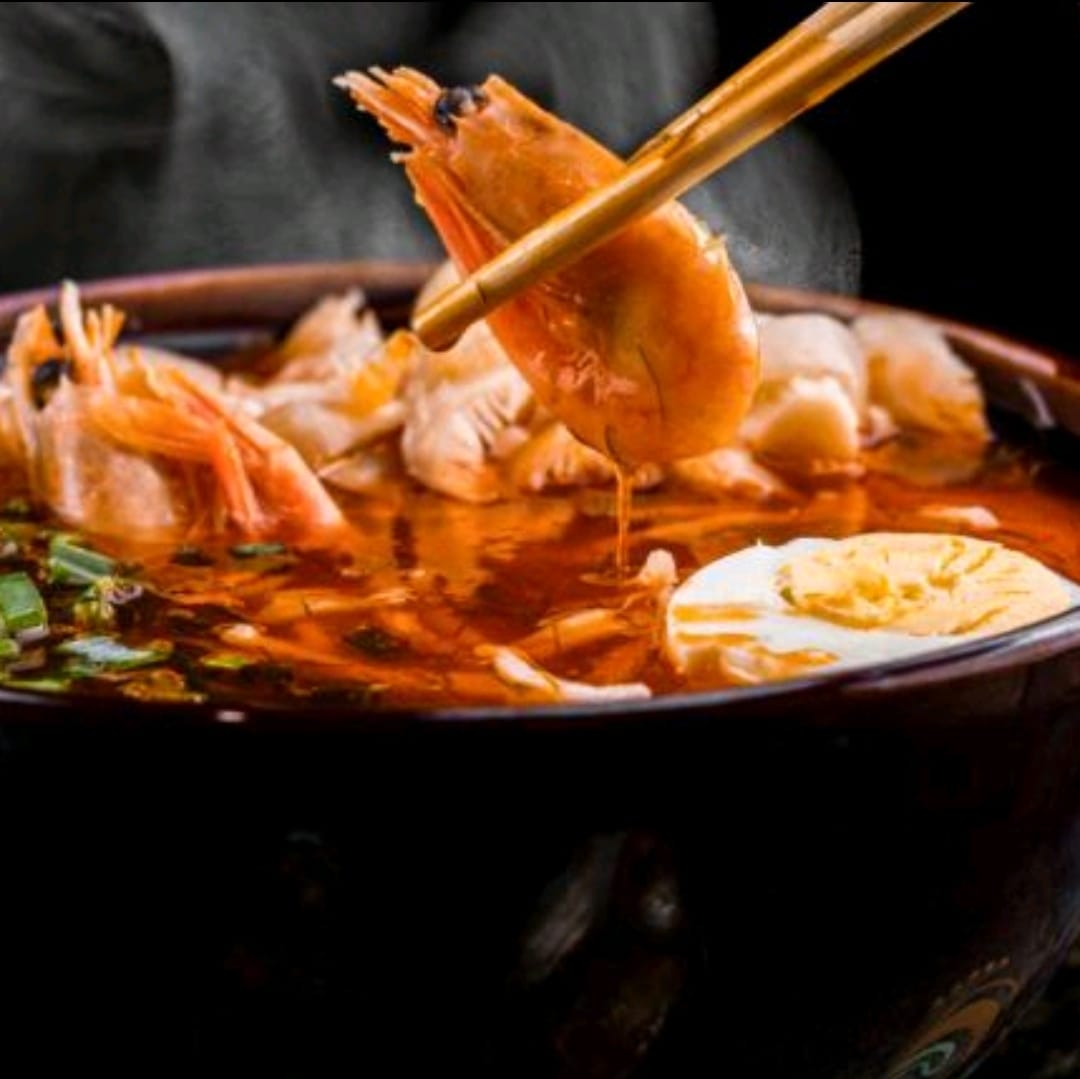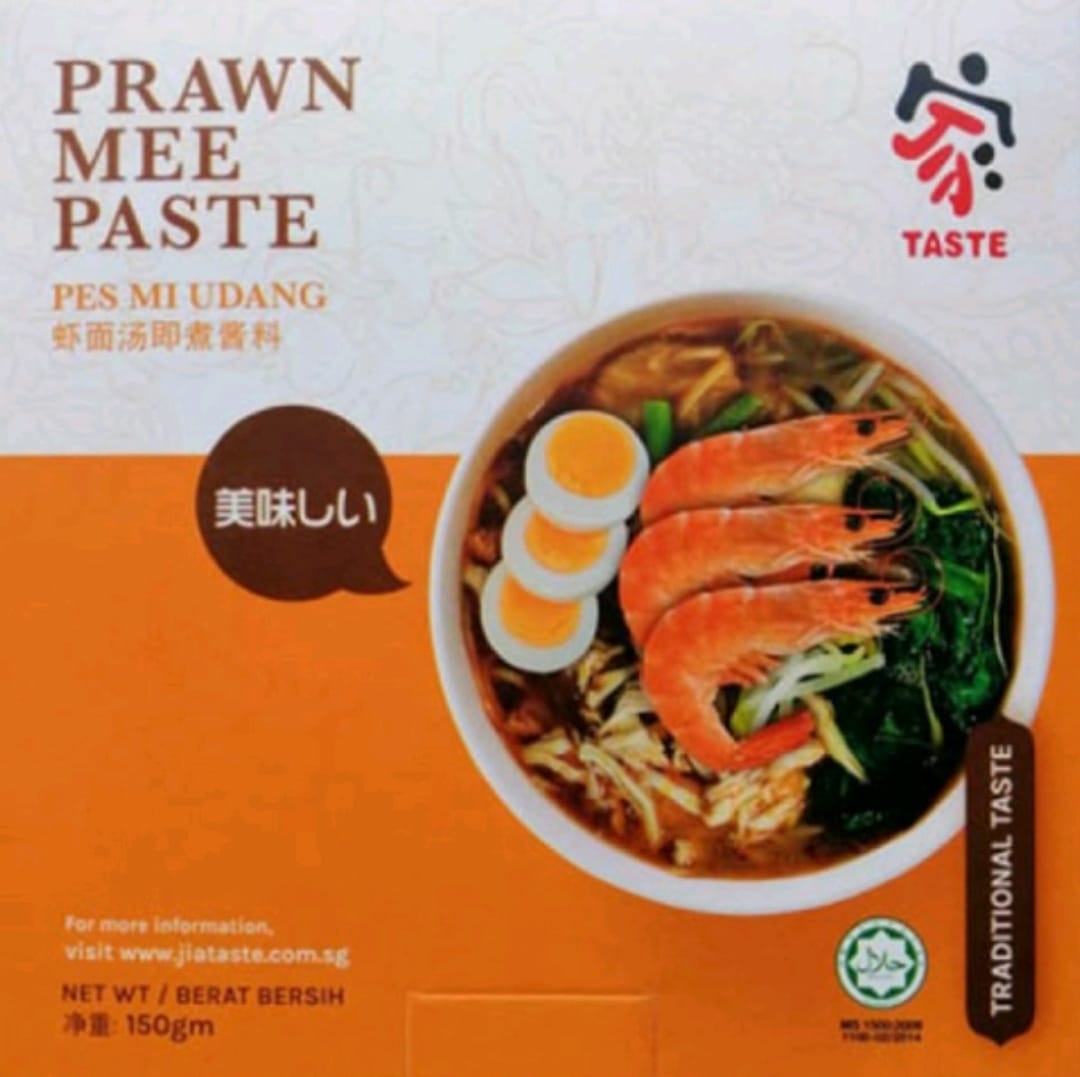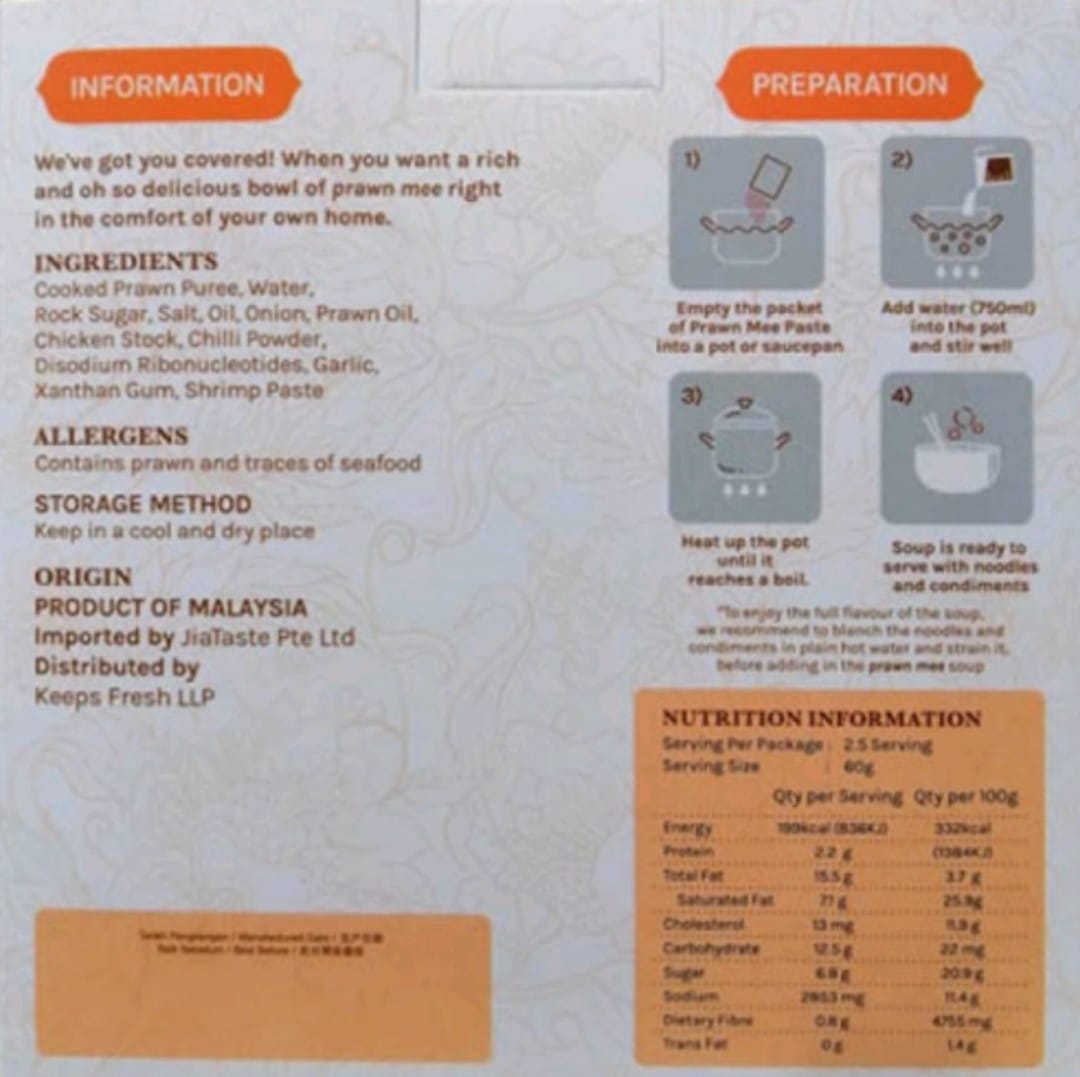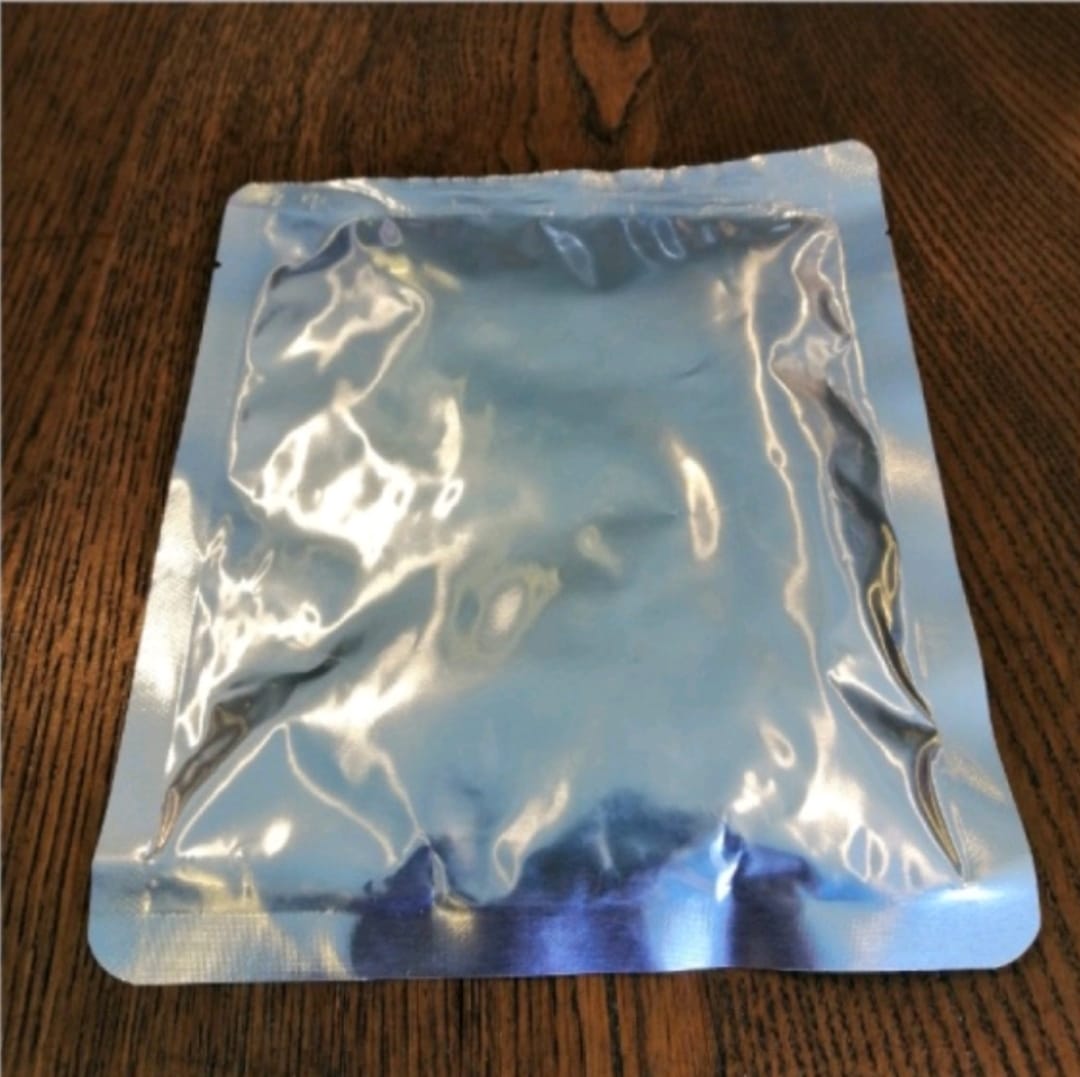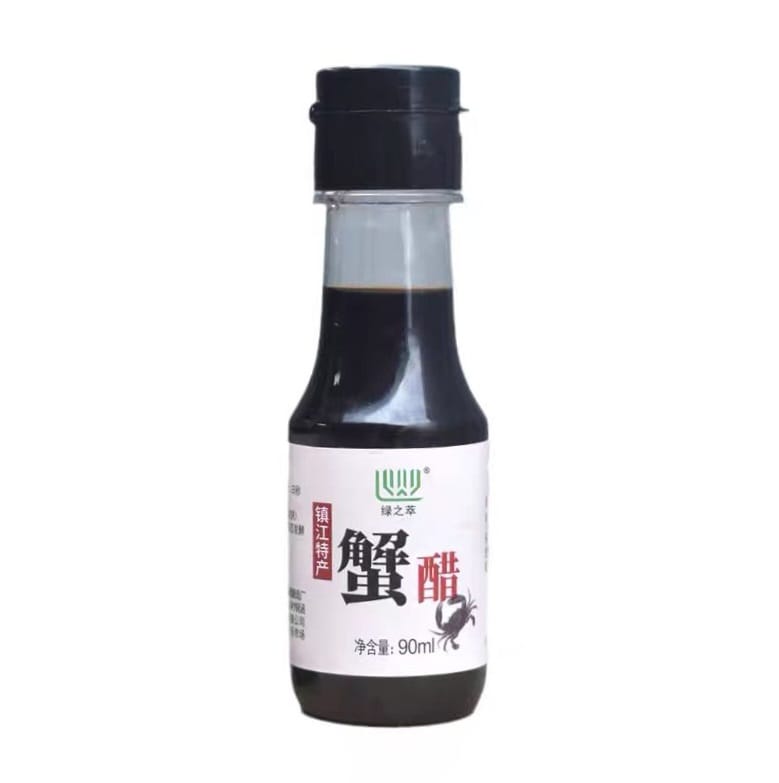 大闸蟹黑醋
大闸蟹最好蒸着吃,配上黑醋和一些姜片,以帮助增加肉的甜味